Our music program is directed by Penny Pritt, and includes four choral groups from trios to choir, and from traditional to contemporary and barbershop quartet. She employs the diversity of musical talent in the church to provide a diverse and excellent program of music. The spirit of Hope Singers offer special presentations on the Sunday before Christmas, a concert in mid-winter, and an Easter musical each year. Penny invites all who are interested in music to come and sing or play their instrument in the program.

Choir practice for the "The Spirit of Hope Singers" meets on Tuesdays @ 6:30PM. Come and join a great group of Christians in glorifying God through song. If you need any additional information see Penny Pritt after the service.
NOTES FROM PENNY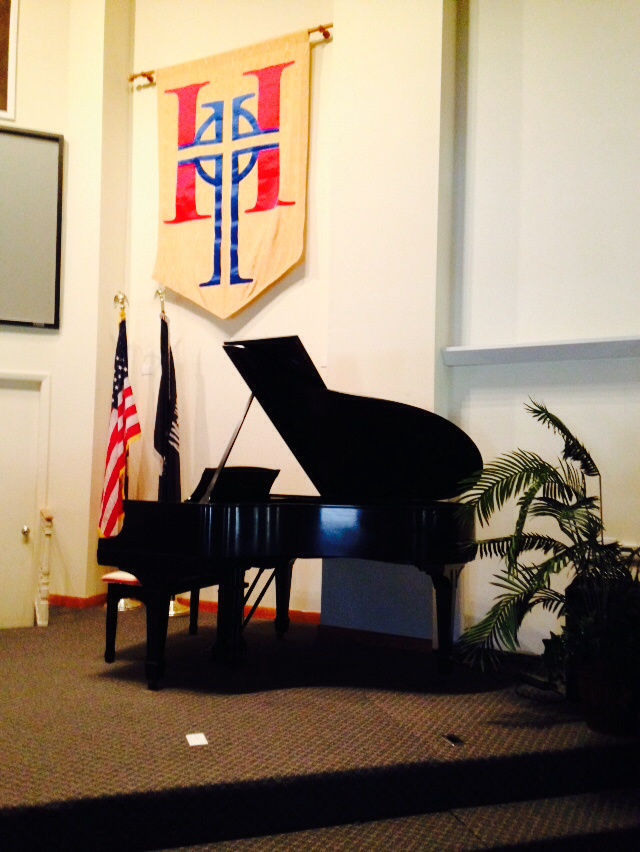 Notes from Penny

Look forward to a beautiful Lenten Season coming in March! It begins with Ash Wednesday on February 14th and ends with a glorious Easter celebration. But in between - look for some very special presentations. We have special Choir pieces, a new Harmonizer group and an international award-winning pianist gracing our Steinway again. Join us every Sunday - you will be blessed!

HYMN HISTORY

"Just As I Am" 1836 All that the Father gives Me will come to Me, and the one who comes to Me I will by no means cast out. John 6:37 Charlotte Elliott of Brighton, England was an embittered woman. Her health was broken, and her disability hardened her. "If God loved me," she said, "He would not have treated me this way." A Swiss minister , Dr. Cesar Malan, tried to help her. She asked her, "You are tired of yourself, aren't you?" "You are holding to your hate and anger because you have nothing else in the world to cling to." "You have become sour, bitter and resentful." "What is your cure?" asked Charlotte. "The faith you are trying to despise." As they talked, Charlotte softened. "If I wanted to become a Christian and to share the peace and joy you possess," she finally asked, "what would I do?" "You would give yourself to God as you are now, with your fightings and your fears, hates and lives, pride and shame." "I would come to God just as I am? Is that right?" Her heart was changed that day and she claimed the verse, John 6:37 as a special verse for her. "He who comes to Me I will by no means cast out." Charlotte wrote a poem for her brother, Rev. Henry Elliott's fund raiser for a school for the children of poor clergymen. The poem became one of the greatest invitational hymns of all time, Just As I Am, and was put to music by William Bradbury. Charlotte lived to be 82 and wrote over 150 hymns.

Just as I am, without one plea,
It that Thy blood was shed for me,
And that Thou bidst me come to Thee,