Then the righteous will answer him, Lord, when was it that we saw you hungry…or thirsty…
or a stranger…or naked…or sick or visited you in prison?"
Matthew 25:37-39 excerpts


Mision Peniel in Immokalee
Hope United Church is a partner with Mision Peniel in Immokalee, a mission of Peace River Presbytery. Led by Rev. Miguel Estrada, the mission provides material assistance and meals to the migrant population, while ministering to their spiritual needs.
Every Friday over 600 meals are served. We assist Rev. Estrada in ministering to the workers, preparing a hot meal, distributing clothing and handing out toiletries.

Our next trip is scheduled for Friday, April 6, 2018
Sign up sheet is in the Narthex or call the church office.
The Garden of Fellowship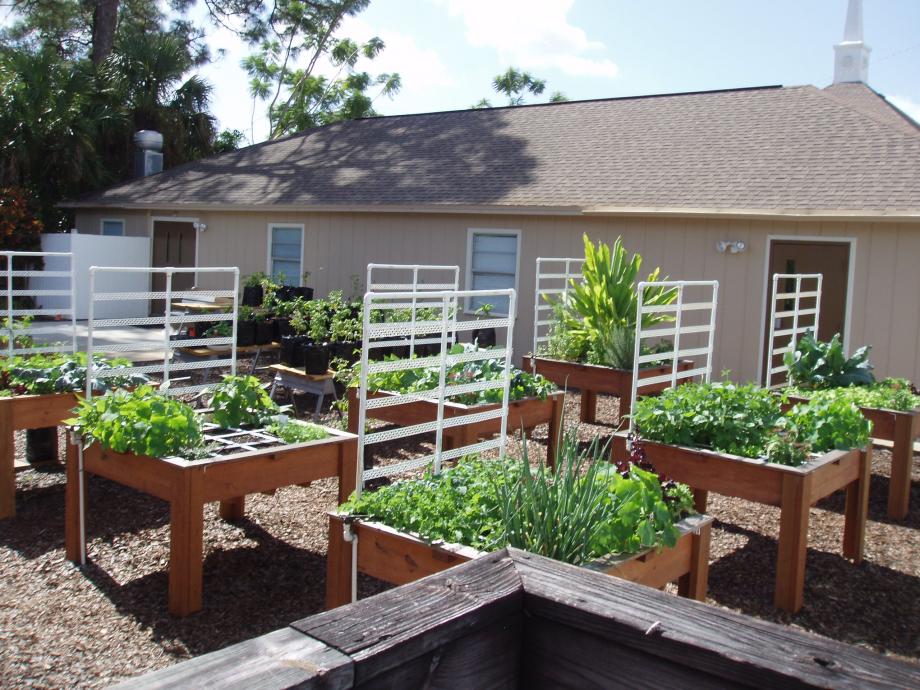 The excitement and enthusiasm for the vegetable garden project continues.
The Sweet Potato harvest has taken place and once again we were blessed with a wonderful bounty!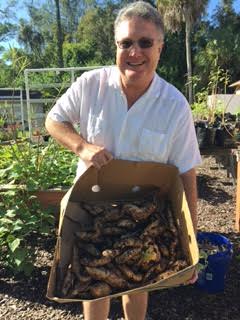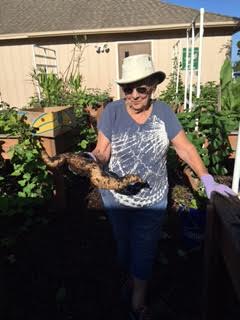 We ask that you continue to keep The Garden of Fellowship in your prayers…
that it may be a blessing to the community in need and to those willing to work and serve.

Interfaith Charities of South Lee County
The churches of South Lee County cooperate in assisting the hungry through Interfaith Charities of South Lee County.
They provide assistance with food, financial and legal issues, and a variety of other needs.
Our members serve on their board and in the distribution of services.

Interfaith Charities Volunteers Needed
Monday
-
Friday
8 to 11am
or
11am to 2pm
Saturdays 8 to 12
Pantry volunteers: Accepting donations, weighing and sorting.
Front Desk volunteer: greet and check in clients, answer phones
Also need volunteers drivers willing to pick up donations at one (or more if you'd like) stores. Most pickups are in the morning.
Contact Brenda Adams at 267-3510 to volunteer!

We also support the Educational Concerns and Hunger Organization (ECHO) in their quest
to end world hunger one seed at a time.

MORE VOLUNTEER OPPORTUNTIES - WE NEED YOU!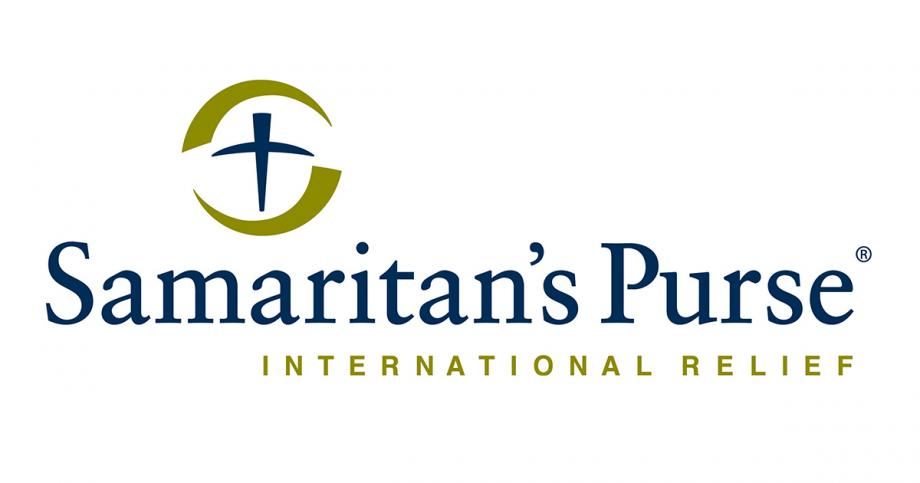 Operation Christmas Child Shoe Box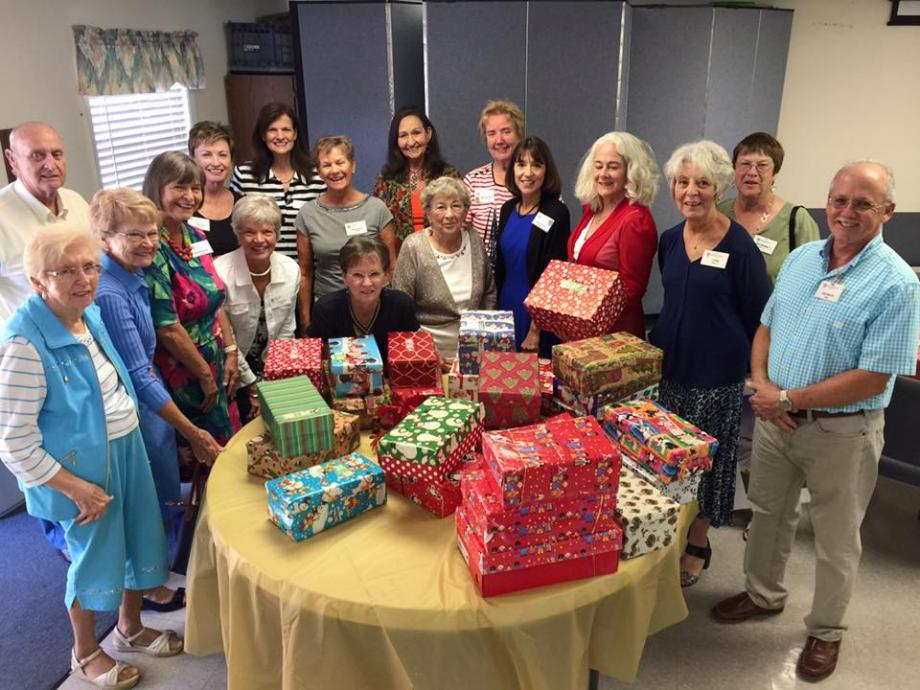 We had a great time filling our shoe boxes with goodies!

Operation Christmas Child is a project of the international relief organization. Samaritan's Purse. Our mission is to provide partners around the world with shoe boxes filled with small toys, hygiene items, and school supplies as a means of reaching out to children in their communities with the Good News of Jesus Christ. We ship these simple gifts outside the United States to children affected by war, poverty, natural disaster, famine and disease; and to children on Native American reservations in the U.S.
Please contact the church office for more information.